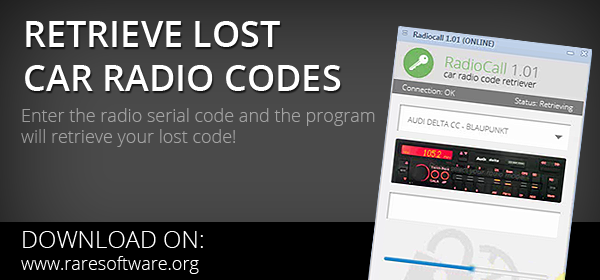 At last! A well working program to retrieve lost car radio codes! Yes, I know there are tons of those on the internet, but usually they do not work or do not have many radio models. All that means that you end up at your local garage where the guys somehow manage to unlock the radio. Believe it or not, but most of them use this program as an industry standard! It is very hard to get, but luckily, now you can download it! Just enter the serial of the car radio and click one button! Download now and you will be able to do what usually costs $30 bucks or more!

1. Select your radio model.
2. Input the car radio serial code.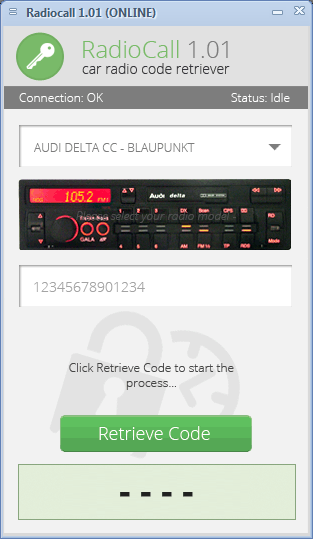 3. Click Retrieve and wait for the code to appear. Now enter it into your radio according to its owner's manual and enjoy the music!